Jeanne Scraf
Jeanne Schraf has spent the past 35 years with horses, riding and showing throughout WV, PA, NJ, and NY during the earlier part of her hunter/jumper riding career. Having an innate ability to 'connect' with the horses, her work gradually evolved into teaching, stemming from other riders seeking her guidance, as they desired help in achieving more harmony with their own horses. Initially utilizing a traditional approach, Jeanne first establishes the basics of position, balance, and control for the beginner, then works to impart sensitivity, connection, and 'feel' to the more advanced rider. She does this through the careful balance of the precision of equitation with the deeper understanding of relationship.
Demystifying and translating the unseen dynamic between animal and human became a passion, as she witnessed the horses revealing deeper layers of trust and cooperation when their human counterparts developed more sensitivity and awareness of their own emotional energies. The art of non-verbal communication just scratches the surface of this phenomenon, as intention, purposeful AND hidden, is the true driver here!
With the intent of deepening her own understanding of this relationship dynamic, Jeanne attended and completed a certification program facilitated by Greg Kersten and OK Corral in early 2012, which explores the healing potential of Equine Assisted Psychotherapy (EAP), Equine Assisted Growth (EAG), and Equine Assisted Learning (EAL). A fascinating approach that highlights the of horse's natural ability to mirror human emotion, this work provides us with a new and very effective way of seeing how our own human energy is affecting the world around us. The horses give instant and always accurate feedback that reveals the hidden blocks and open channels that determine our ability to function cohesively or not, within a group.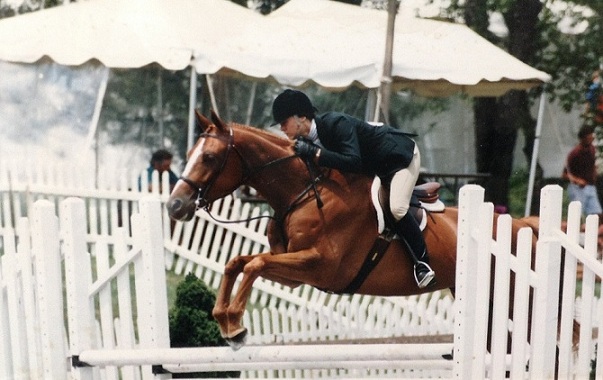 A 'seeker of meaning,' Jeanne has also spent most of her life studying many various esoteric traditions and personal development methodologies. She most recently completed a Master Intuitive Coach® certification program with intuitive counselor, life strategist, and author Colette Baron-Reid, and is now very excited to incorporate Colette's trademarked In-Vizion® Process into her teaching toolbox. InVizion®, a cutting edge and creative, right-brain exercise inspired by Jungian psychology, enables individuals to identify and shift subconscious patterns that block the expression of their truest selves. Are you living your best life? This ground-breaking approach will quickly enable you to release old, limiting patterns and beliefs that may be prohibiting you from doing so!
It is through the blending of these philosophies with her own journey and life experiences that Jeanne is now most excited to be offering both private intuitive coaching® packages and, through Mystic Mountain Retreats, LLC, equine immersion experiences designed for leadership training and group dynamic study for businesses, and also personalized wellness journeys for individuals. Join us for a life-changing journey into discovering who you really are!