Kimberly Williams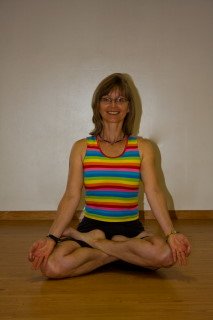 A Toronto native with a passion for adventure and the outdoors, Kimberly is both an instructor and co-owner of Inner Life Yoga Studio. She turned to Iyengar yoga after suffering from relentless neck pain. Sure enough, she found her solution: yoga empowered her, giving her the tools and understanding to alleviate and manage her pain without relying on professionals that had nearly given up. 
She has a Ph.D. in Medical Science and is the former Program Director for Integrative Medicine at WVU Health Sciences Center and Stress Management Specialist for the Dean Ornish Program. She has completed an NIH sponsored research study addressing the effectiveness of yoga therapy on low back pain. She has also published results of a pilot on this work (in International Journal of Yoga Therapy), as well as research on the effectiveness of mindfulness based meditation on stress.
Her teaching style in 3 words? Transformative, Empowering and Progressive. 
"Transformative in that I help people become aware of their bodies and minds and guide them on their journey to peace and harmony. During this transformation, students become empowered as they learn from the inside, gain confidence and make peace with their minds and bodies. My students progress step-by-step with a solid and supportive foundation."