Our Story
Siegfried Bleher and Kimberly Williams are partners in yoga, health and life.
The two met in Toronto 20 years ago and, despite practicing different styles of yoga, decided to they take turns practicing each other's preferred style. Kimberly practiced Iyengar yoga and Siegfried practiced classical hatha yoga. About a year later, Siegfried converted to Iyengar yoga for good.
"I was initially drawn to Iyengar yoga because it engaged my mind as much as my body, while also providing a greater physical challenge. Since that time, Iyengar yoga has become the best way to clear my mind and understand the nature of consciousness," Siegfried explained.
After training under their teachers in Toronto and Hamilton for 6 years, the pair moved to Morgantown, West Virginia so that Siegfried could become a visiting professor at West Virginia University. They traveled regularly to Washington, DC, Pittsburgh,  and State College, Pa. to study under senior teachers.
A year later, Kimberly and Siegfried decided to open their own studio.
From a small room on Richwood Avenue, to a once-used art gallery, to an old brick schoolhouse, Inner Life Yoga Studio finally found its permanent home in Chelsea Square about 7 years ago.
"We brought Iyengar yoga to West Virginia. We are currently the only certified teachers in the state."
Inner Life Yoga Studio expands beyond Morgantown, disseminating Iyengar yoga across the state of West Virginia to Elkins, Buckhannon, Kingwood and other surrounding communities. The studio is constantly connected to Iyengar's teachings, engaging teachers and students alike through workshops led by well-known visiting Senior teachers. Kimberly and Siegfried also lead specialty workshops and offer training to students interested in becoming certified Iyengar Yoga teachers.
Forever students, Kimberly and Siegfried have traveled directly to the source of Iyengar yoga:  BKS Iyengar's institute in Pune, India. The pair has visited twice, taking classes and expanding their knowledge. Kimberly has visited on her own to study and present her research on back pain at the First International Scientific Conference on Iyengar Yoga, as well. 
Celebrating almost 20 years of operation, Inner Life Yoga Studio is Morgantown's longest-running yoga studio. Kimberly and Siegfried remain partners in yoga, health and life. They raise their daughter Indiah, who has found her own enthusiasm for yoga.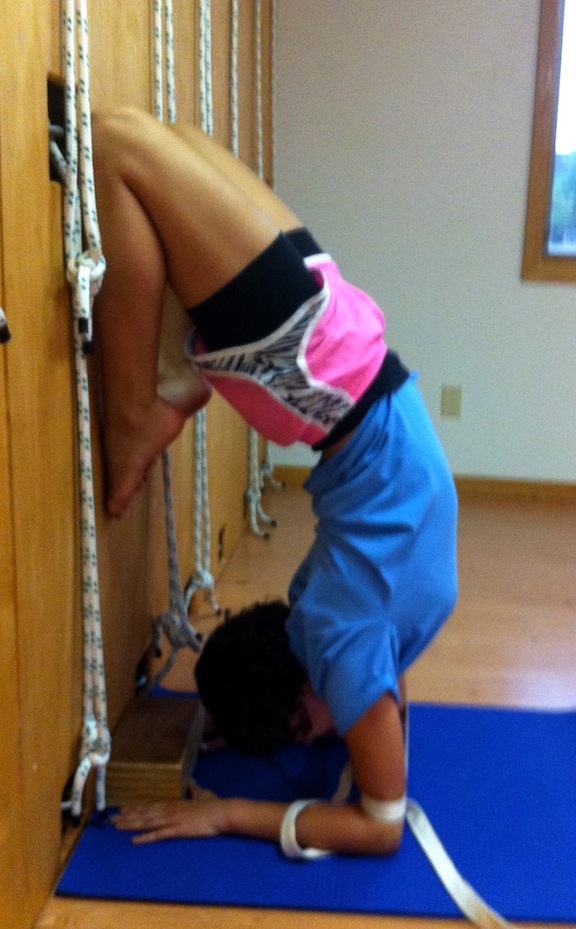 The family travels and finds adventure as often as they can on the weekends, but always remembers their mission in Morgantown. 
"We've been able to help people in a very profound way, and we are very proud of the impact that Iyengar yoga has had on the residents of West Virginia," Kimberly explained. "We are now looking forward to widening our scope through our holistic living program."